Location
Walton-on-Sea Pier
Intent
This was a return visit to Walton-on-Sea Pier a location I photographed part of my original project proposal during the Positions and Practices module. The intention of this trip was to rephotograph the scene using the refined technique that I have developed during this module and shoot additional images based on the direction of travel identified during the portfolio review at Magnum Photography jonas-bendiksen-magnum-portfolio-review.
Equipment Used
Canon 5Ds with Sigma 35mm f1.4, Tripod and remote trigger
Methodology
Due the wide dynamic range of the scene between the shadows around the pier and the highlights in the lights it was decided to bracket the exposure and then merge them in pre-post production step to create a High Dynamic Range images that would then be taken into post production.
Images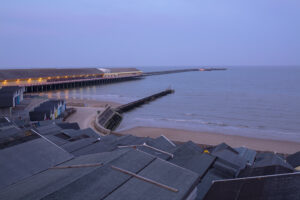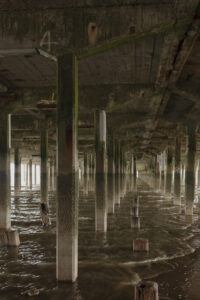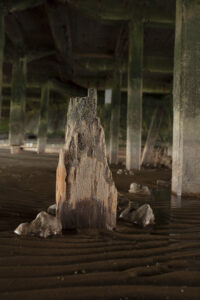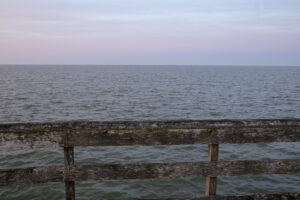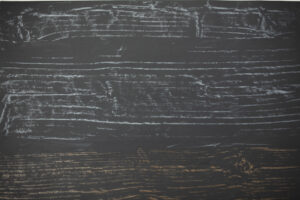 Research References
No additional research material was identified for the shoot.
Assessment of outcome
I had a number of objectives for the Walton-on-Sea Pier trip. The first was to capture additional images to complete me the images shoot out to sea from Clacton-on-Sea pier. The second objectives was to capture better superstructure images based on the feedback from the portfolio review. The third objective was to make new rubbings that could be developed into new moving images. The final objective was to capture an overall landscape image of the pier.
The walking along the pier I realised I would need to go to the end of the pier to capture a seascape without the land creeping on the edges of the frame. I liked the aged wood handrail on Walton-on-Sea pier and decided to incorporate that into the scene rather than create a seascape of water and sky similar to the work of Hiroshi Sugimoto in Seascapes (Sugimoto, 2015). The handrail makes the image different and adds dimensionality to the image while the handrail represents a border.
The superstructures create were an improvement on the earlier images and have parallels to images from Harwich and Clacton and now complement each other.
It was fun returning to the creation of deck rubbing now that I have a new avenue for transforming hard structures into fluid (frictionless forms) a subject that is being discussed in great detail in terms of the customs arrangements between the United Kingdom and Europe.
References
Sugimoto, h. (2015). Seascapes. 3rd ed. Paris: Editions Xavier Barral.