Location
Westcliff-on-Sea
Intent
To record the scenes along the Westcliff-on-Sea coast.
Equipment Used
Canon 5Ds with Sigma 35mm f1.4, Tripod and remote trigger
Methodology
Due the wide dynamic range of some of the scenes it was decided to bracket the exposures and then merge them in the pre-post production step to create High Dynamic Range images that would then be taken into post production.
Images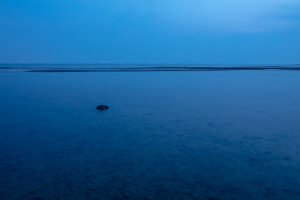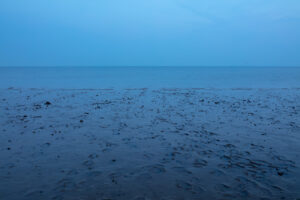 Research References
No additional research material was identified for the shoot.
Assessment of outcome
The objective of this shoot was to capture parts of the coastline close to Southend-on-Sea pier and within the overall project sequence create some space instead of overpowering the reader with piers grouped together. This was based initial assessment of how the Two Tree Island Landing stage worked more effectively by grouping it with to other images either side that did not contain landing stages.
These two images from Westcliff-on-sea are interesting as they contain a very flat landscape. In the case of the sea pool image the single rock formation helps to provide a sense of scale to the image with otherwise would be devoid of reference points apart from the lights on the horizon in the distance.
The second image is lacking reference points apart from the single channel marker in the distance. The image splits into three bands the exposed mudflats, the water of the Thames Estuary to the horizon line and then the sky.
Overall I am pleased with these images from this part of the coastline as they add something different to the narrative beyond the Piers, Jetties and Slipways.
References