Whitechapel Gallery on a monthly basis organise a tour of exhibitions in South East London and my exhibition was selected as 1 of the top 5 exhibitions. They arranged with the gallery that the tour would visit the gallery as one of the last stops on the tour and therefore I arranged to keep the gallery open until 9 pm for the tour.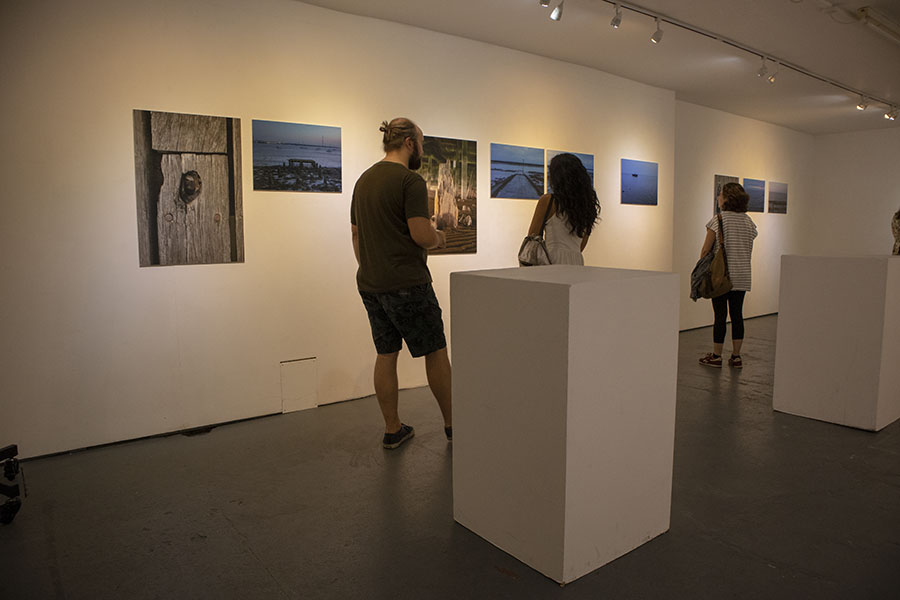 Being featured on the Whitechapel Gallery website resulted in a steady stream of visitors to the gallery throughout the evening with people asking questions about the exhibition and my motivation for creating the work. Some of the people had very personal stories about the impact Brexit would have on them. I was asked by one group if any pro-Brexit people had visited the exhibition? My view is that I have tried to put on a show that does not show bias for leaving or staying part of the European Union instead I am asking the question 'What do you want from the future relationship with the European Union?'
The main group from the Whitechapel Gallery arrived at just after 9 pm and I provided the group with a short talk about the work and answered questions from the audience. A gentleman from Austria asked me why I referred to the United Kingdom in a way that suggested it was not part of Europe. Though I felt I had not displayed any form of bias when creating the work my use of language could lead someone to infer that I felt the United Kingdom was somehow separate from Europe. Whereas the gentlemen felt that the United Kingdom was indeed part of Europe. This has made me consider my use of language and how that might infer unintentional bias in the way I communicate my projects. Another person commented on the melancholy colours from the blue hour landscapes and the haunting effect is created within the space.
The Whitechapel Gallery tour provided an opportunity for additional exposure, it provided me with additional feedback that I can take into my practice for the development of this project in other locations and future projects. The visitors had the chance to hear directly from the artist behind the work instead of having the intent translated or replayed by an intermediary which can result in additional meaning being inferred on the work that does not exist.