During this reflection I cover the following topics
Amy Simmons – Challenge
Felicity McCabe Talk
Unfortunately due to work commitments I was not able to attend the live Q&A Session with Amy Simmons however I did work on the treatment challenge and I created a CRJ entry for the treatment. I considered a number of different items that someone in their 20s – 30s might buy from a department store. After considering many different options from electrical goods and home furnishings I decided to go with a perfume as a product as the one thing photography is unable to convey isa sense of smell and in advertising perfume the images have to encourage us to want to wear something that is intangible within the image however perfume manufacturers are spending large sums of money to create elaborate stories behind the fragrance yet I decided to go in the opposite direction with a parred back simplistic image.
The final topic for reflection during this week was the talk by Felicity McCabe on her photographic journey to date. Similar to other talks I have attended I will only focus on aspects that I felt have relevance to my own practice or other contemporary photographers. I would overall tend to agree with the position Felicity takes though we might explore different and sometimes diverse subjects through commercial and personal projects they all emanate from the same place, our imagination therefore are part of one contiguous thread even though others might like us to split the work into distinct bodies of work. During the development of work we may revisit the same subject multiple times from different perspectives. I have revisited to topic of creating motion within the still frame within a number of projects over a few years.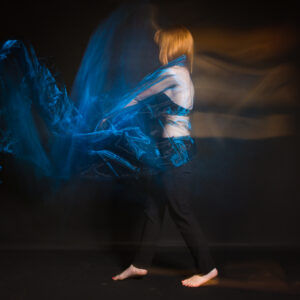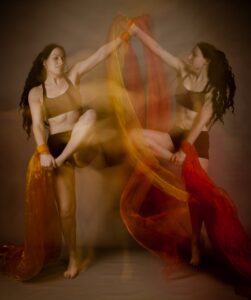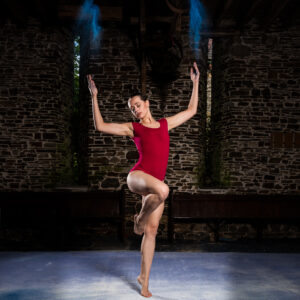 Each of the images were over a 3 year period but all explore motion within the single image and the middle was published in 2016 in Professional Photographer along with an article I wrote for the publication.
Similar to Felicity's work on flowers that had been spray painted or placed in an oven I have also experimented with applying different treatments to flowers.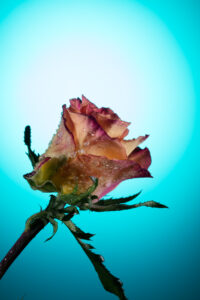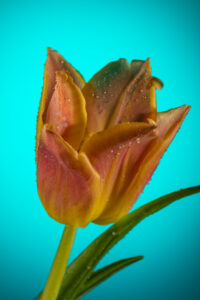 These images were part of an experiment to grow ice crystals on planets for a frozen world concept however the water applied to the flowers before freezing created frozen water balls rather than the crystal structures I had wanted. The experiment did create some interesting images a gave me an indication of the time period I could work before the small ice crystals started to melt.
Felicity talked about her project of shooting ex-dates to create her portfolio of male images I was interested in the way she describe her sitters as scalps which is a role reversal from the tradition of the male photographer's gaze on the female sitter. This description was in stark contrast to the way Simon Frederick describes his interaction with his sitters where he very much views them as collaborators in his recent PhotoLondonTalk.
When felicity was discussing influences especially visual reference to non-photographer sources such as paintings I again contain recognise a similar set of influences in my own work. The image below is stylistically similar to the work of Caravaggio with the crushed blacks and the use of vivid reds.
The talk also made me reflect on how I would deliver a presentation on my photographic progression over the last few decades and where I will head next on that journey. Especially as my current work is very different from the images that I have used to illustrate points of comparison between the work discussed by Felicity and my own practice.