The last day of riding arrived early as most of the party woke-up at sunrise. A breakfast treat of bacon, sausage, and scrambled eggs was organised. After the tents were packed we were on the trail that would take us away from Preah Khan and out of the jungle.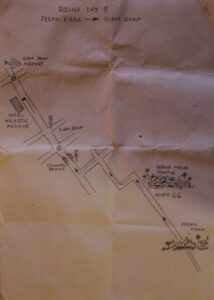 The 40kms of trail was completed quickly with only a few minor spills along the way. We hit a small town were we stopped for refreshments.
The next section was a 30 km section of graded highway which took us to our lunch stop.
Our expedition leader then handed over to one of the local guides who would take us on the final 20kms of dirt into Siem Reap known as Leng's Sting in the tail. To avoid spoiling the surprise for people who will go on this in the future I will not tell you anymore about the last 20kms of dirt except to say that was some of the best trails of the whole trip and was a superb way to end the dirt riding across Cambodia. You will also not find any video of this section of the trip in my blog to protect the magic of this section of our adventure.
Finally we hit the start of a tarmac road into Siem Reap. It was amazing to go from the rural life of the last 10 days and ride into a busy tourist city. Every on the trip was shaking hands as we rode into the city and a few little tricks and games started. We then hit the busy traffic of the city and shortly 28 dusty riders descended on the bar in the Majestic hotel for an end of tour drink or two.